Introduction
In the realm of modern computing, innovation continues to shape the way we interact with technology. One significant stride in this evolution has been the integration of touch screen functionality into laptops, redefining the user experience and bridging the gap between traditional computing and the tactile world. Hewlett-Packard (HP), a renowned leader in the tech industry, has been at the forefront of this transformation with its range of touch screen laptops. In this article, we will delve into the evolution of HP touch screen laptops, exploring their features, benefits, and impact on user productivity and interaction.
Touch Screen Technology: A Brief Overview
Touch screen technology, initially polarized by smartphones and tablets, has rapidly found its way into laptops, enhancing the user's ability to interact with their device intuitively. The concept of a touch screen laptop revolves around the integration of a sensitive touch-sensitive layer on the laptop's display, allowing users to directly manipulate the interface elements using their fingers or a stylus.
HP's Contribution to Touch Screen Laptops
HP, a pioneer in the technology industry, has been a significant contributor to the touch screen laptop revolution. Their range of touch screen laptops combines sleek designs with powerful hardware to deliver a seamless and efficient computing experience. From consumer-focused models to high-performance devices for professionals, HP offers a diverse array of touch screen laptops to cater to various needs.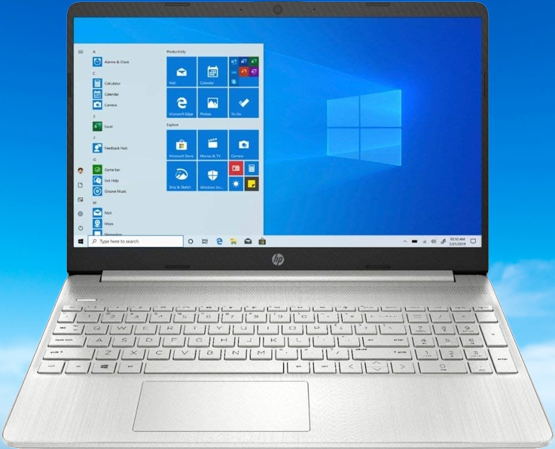 Features and Benefits
Intuitive Navigation: One of the most notable advantages of touch screen laptops is the intuitive navigation they offer. Users can tap, swipe, and pinch-to-zoom directly on the screen, emulating the actions commonly performed on smartphones and tablets.
Versatile Modes: Many HP touch screen laptops feature a 2-in-1 design, allowing users to switch between laptop and tablet modes. This versatility enhances user flexibility and adaptability in various scenarios, from content consumption to creative tasks.
Enhanced Creativity: Touch screen functionality lends itself particularly well to creative tasks such as digital drawing and note-taking.
Productivity Boost: Touch screen laptops can contribute to increased productivity by streamlining tasks. Users can quickly navigate through applications, manage windows, and interact with content without relying solely on a keyboard and mouse.
Interactive Entertainment: Watching movies, playing games, and browsing the web become more engaging with touch screen laptops. The tactile interaction adds a layer of immersion that enhances the overall entertainment experience.
Impact on User Interaction
The introduction of touch screen laptops has fundamentally transformed the way users interact with their devices. This transformation is not limited to casual users; professionals across various industries have benefited from the increased efficiency and versatility that touch screen laptops provide. Architects, designers, educators, and business executives can seamlessly transition between tasks, annotate documents, and present ideas in a more dynamic and engaging manner.
Future Possibilities
As technology continues to advance, touch screen laptops are likely to become even more sophisticated. Innovations in display technology, haptic feedback, and stylus precision could further blur the line between the physical and digital realms, offering users an even more immersive experience.
Conclusion
The integration of touch screen technology into laptops has ushered in a new era of user interaction and productivity. HP's contribution to this evolution has been instrumental in shaping the landscape of modern computing.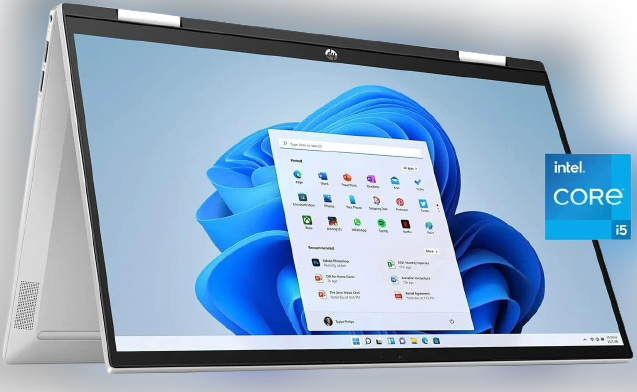 Frequently Asked Questions (FAQs)
1. What is an HP touch screen laptop?
An HP touch screen laptop is a portable computing device that features a display with touch-sensitive capabilities. Users can interact with the laptop's interface by directly touching the screen, similar to how they would interact with a smartphone or tablet.
2. How do I use the touch screen on an HP laptop?
Using the touch screen on an HP laptop is easy. Simply tap on the screen with your finger to select items, swipe to scroll through pages, and pinch-to-zoom to adjust the size of images or text. You can also use a stylus for more precise interactions, such as drawing or taking notes.
3. What are the benefits of using an HP touch screen laptop?
HP touch screen laptops offer several benefits, including intuitive navigation, versatile modes (laptop and tablet), enhanced creativity with stylus support, increased productivity through efficient interaction, and a more engaging entertainment experience.
4. Can I use a stylus with an HP touch screen laptop?
Yes, many HP touch screen laptops support stylus input. This feature is particularly useful for tasks such as digital drawing, note-taking, and precise interactions. Some styluses even offer pressure sensitivity for a more realistic drawing experience.
5. Are HP touch screen laptops only for creative professionals?
No, HP touch screen laptops are versatile devices suitable for a wide range of users. While creative professionals can benefit from the enhanced drawing and design capabilities, touch screen laptops are also beneficial for everyday tasks, business applications, entertainment, and educational purposes.
Related Article:
HubC Stock: The Rising Star of Tech Investments