Introduction
Are you tired of using low-quality webcams for your video calls and meetings? Do you wish to have a high-quality camera without spending a fortune on it? Your iPhone can be the perfect solution! With FineShare FineCam, you can easily turn to Use iphone as webcam with the exceptional video quality. In this blog post, we'll discuss all FineShare FineCam and how to use it to get high-quality videos for all your virtual interactions. So let's dive in!
What is FineShare FineCam?
FineShare FineCam is a software that allows you to use your iPhone as a webcam for high-quality video calls and live streaming. It is an application that can be downloaded from the App Store and installed on both your iPhone and computer.

One of the key features of FineShare FineCam is its ability to deliver crisp, clear video with high resolution. This software offers premium-quality video, which makes it ideal for professional settings where image quality matters most.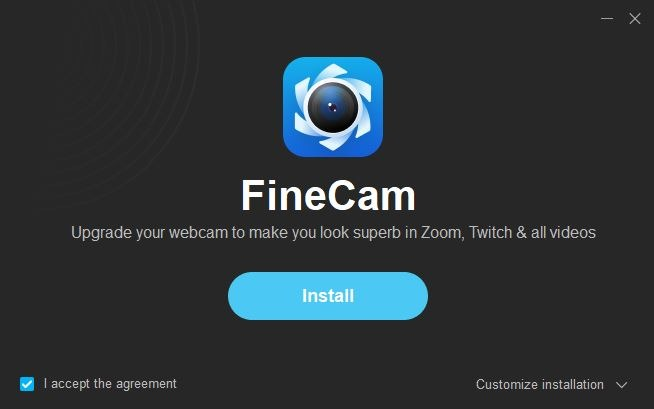 Another great feature of FineShare FineCam is its easy setup process. The app works seamlessly with most common web conferencing applications like Skype, Zoom, Microsoft Teams, or Google Meet without requiring any additional hardware or software installations.

Aside from these benefits, using your phone as a webcam also means having more mobility during calls since you can move around freely while still maintaining good positioning in front of the camera lens.

If you're looking for an affordable solution to improve the quality of your online meetings or vlogs, then download and try out FineShare's FineCam app today!
Features of FineShare
FineShare FineCam is a powerful tool that lets you use your iPhone as a webcam and get high-quality video. Here are some features of FineShare that make it stand out from the competition:

Firstly, FineShare allows for easy connectivity with your computer. With just a few steps, you can connect your iPhone to your computer wirelessly or via a USB cable and start using it as a webcam.

Secondly, this app has excellent video quality. It supports up to 1080p resolution and 60 frames per second (fps), which means you can enjoy crystal-clear video even in low-light conditions.

Thirdly, FineShare comes with various customization options such as brightness level adjustment, contrast, saturation levels, and more so that users can fine-tune their videos according to their preferences.

Fourthly, the app offers real-time audio transmission alongside its high-quality video feed. This feature makes it perfect for online meetings or live-streaming events where sound quality matters just as much as image clarity.

One of the most notable features of FineShare is its compatibility across different platforms including Windows PC and macOS devices running any type of software program.
How to use your iPhone as a webcam with FineShare
Using your iPhone as a webcam with FineShare is a breeze. First, download and install the FineShare app on both your iPhone and computer. Connect them to the same Wi-Fi network or use a USB cable for faster transfer.

Once installed, launch the app on both devices and select "Use phone camera" on your computer. This will automatically detect your iPhone as a webcam option in the drop-down menu.

You can then adjust settings such as video quality, brightness, contrast, saturation, and more from within FineShare. Make sure to position your iPhone at an ideal angle for maximum clarity during video calls or conferences.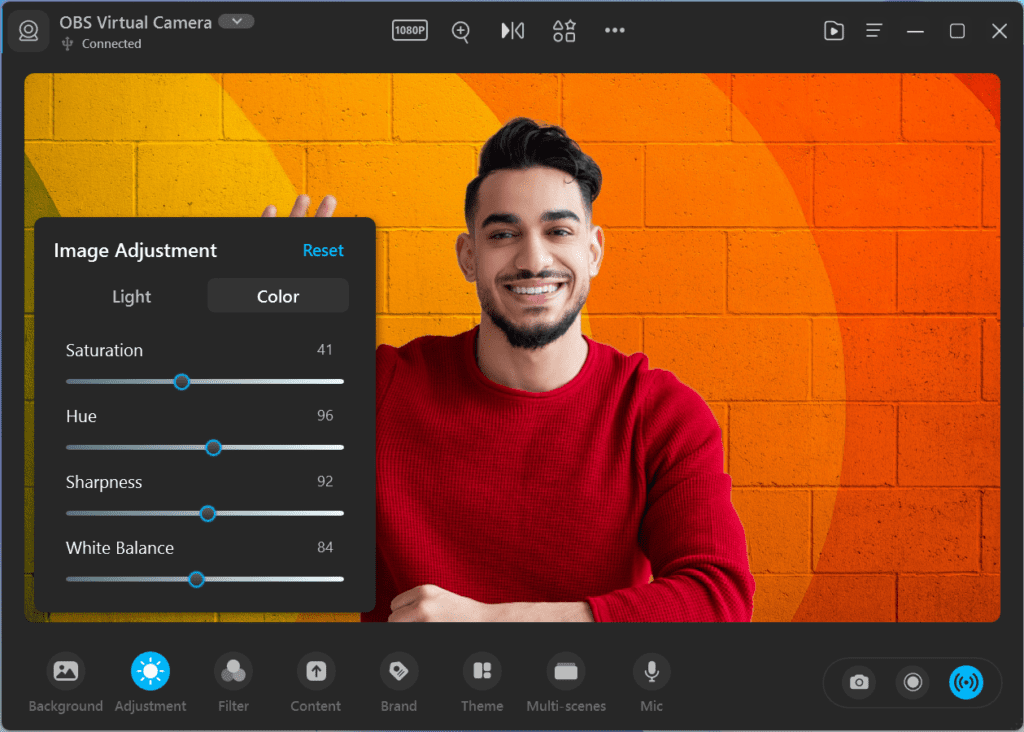 Additionally, you can use features like portrait mode or filters to enhance image quality further. And don't worry about audio – FineShare captures high-quality sound directly from your phone's microphone.

Using an iPhone as a webcam with FineShare is a simple yet effective way of getting high-quality video for all of your virtual communication needs.
Alternatives to using an iPhone as a webcam
While using an iPhone as a webcam with FineShare is an incredibly convenient and easy solution, there are other alternatives you can consider if you don't have access to an iPhone. One option is to use your Android phone as a webcam. There are various apps available on the Google Play Store that allow you to turn your Android device into a webcam.

Another alternative is to invest in a dedicated webcam. While this may require more upfront costs than simply downloading an app, the quality of video and audio may be superior compared to using your smartphone as a makeshift webcam.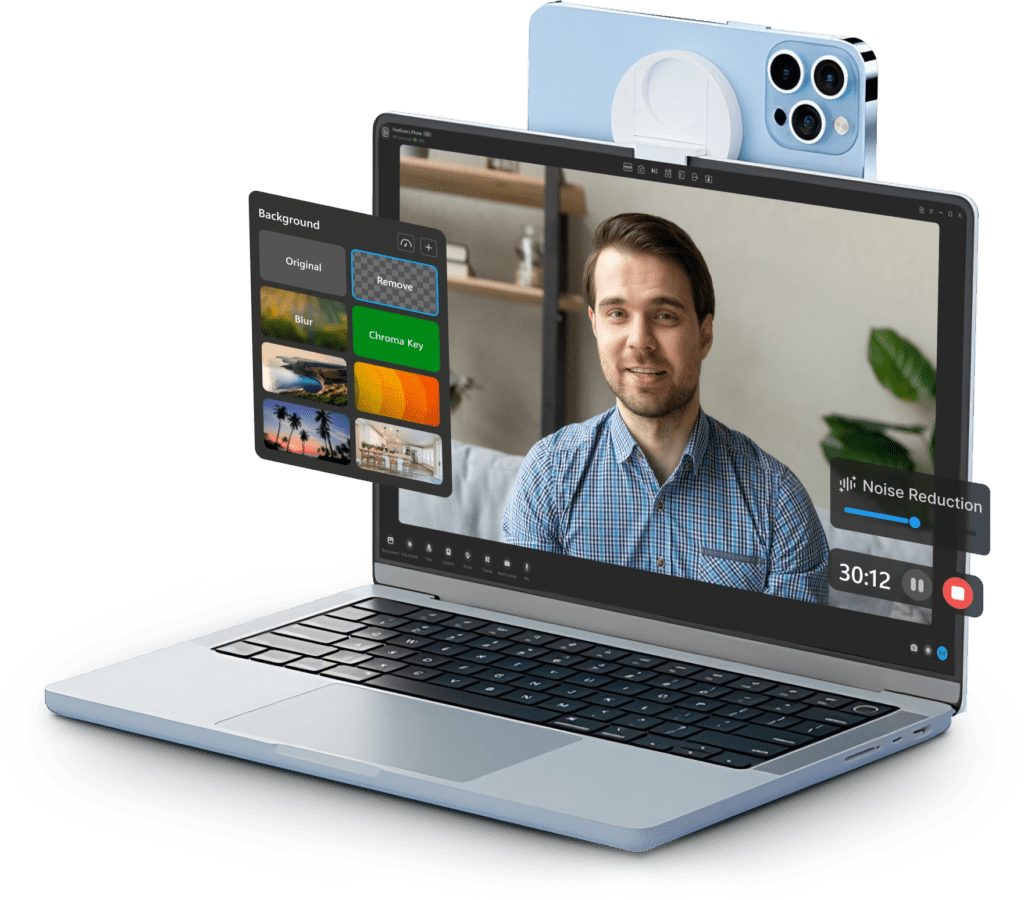 If you're looking for something even simpler than downloading an app or purchasing hardware, many laptops come equipped with built-in webcams that work just fine for basic video conferencing needs.

Some external cameras like GoPro Hero 8 Black or Sony RX0 II can also be Use iphone as webcam via HDMI connection but it might not be the most cost-effective solution depending on what camera gear you already own.

Ultimately, when considering alternatives to using an iPhone as a webcam with FineShare, it's important to weigh the costs and benefits of each option based on your specific needs and budget.
Conclusion
FineShare FineCam is a powerful tool that enables you to use your iPhone as a webcam and get high-quality video. With its easy-to-use interface and numerous features, it's an excellent choice for anyone looking to upgrade their webcam capabilities without breaking the bank.

While there are alternatives available, using an iPhone with FineShare offers many advantages in terms of convenience, portability, and quality. Plus, it's a great way to repurpose an old device that might be collecting dust.

So why not give FineShare a try? Whether you're working from home or just want to improve your video conferencing setup, it's sure to be a valuable addition to your toolkit.