If you own a business, you will eventually use social media in marketing. With a projected 4 billion users worldwide in 2022, a figure continuously rising each year, social media is loaded with opportunities for businesses to reach their target demographics.
TikTok is one of the social media apps that has lately taken off. The app, which allows its 1 billion active monthly users to make short, music-focused videos and modify them with lenses, filters, and augmented reality capabilities, has been compared to a combination of Vine, Twitter, and Instagram.
Although teenagers initially popularized TikTok, young adults have now taken an interest in it, which makes it an ideal platform for marketers vying for the attention of millennials and Gen Z.
TikTok is a beautiful venue for businesses to advertise in a way that doesn't appear forced or artificial, given the steadily rising popularity of engagement marketing.

How does TikTok work?
As with any social media platform, if you give the impression that you don't know what you're doing or aren't abiding by the unspoken social platform regulations, you'll be immediately blacklisted. Create a profile on the app, follow popular users, and create practice content while you spend time there until you feel like you understand the platform's culture and what genuine people are interested in.

Remember that authenticity is crucial in this situation; try to make memes only if your business operates. Make material that supports your unique objectives and aligns with your brand.
Types of TikTok advertising
TikTok will provide several different advertisements, including TopView Ads, In-Feed Ads, Brand Takeover Ads, Branded Effects, and Branded Hashtag Challenges. Every campaign has a particular purpose and achieves a different outcome depending on your running type.
When a user first launches the app, TopView Ads, which can run up to 60 seconds, are visible at the top of their TikTok stream. This is the most prominent ad style that TikTok provides, making it an essential marketing tool that could draw in clients and increase brand awareness.
Similar to Snapchat or Instagram story advertisements, In-Feed Ads function similarly. They must be 60 seconds or fewer, play in full-screen mode, and be skippable (although the ideal length is 15 seconds). They show up on the ForYou feed of the user. Tracking clicks, impressions, click-through rate (CTR), video views, and engagements can help determine a campaign's success.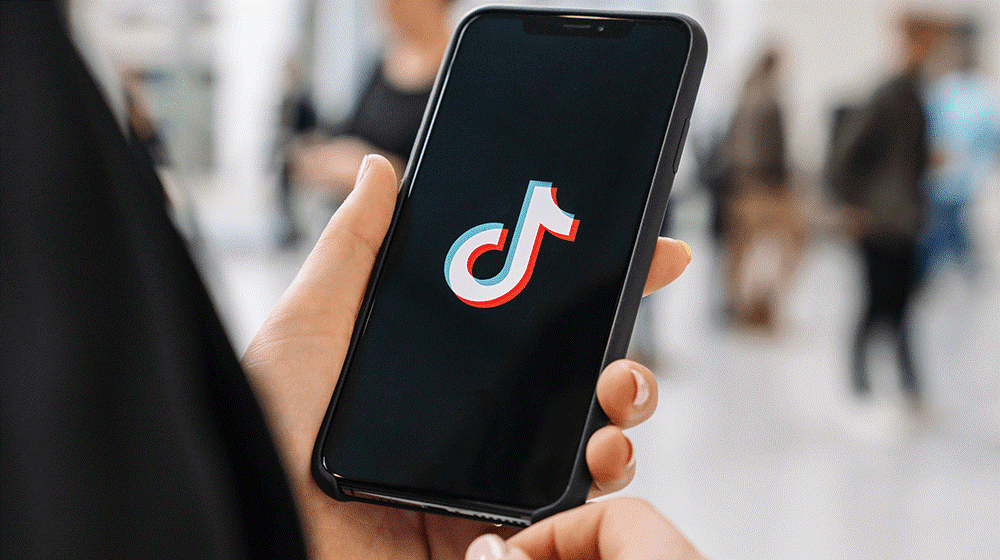 Brand takeovers let one company control an app for a single day. You can make three to five-second-long picture or video ads that play at the app's top, similar to TopView Ads, except they cannot be skipped. Your advertising can also contain links to both internal and external landing sites. Look at impressions and the CTR to assess the success of a brand takeover.
You may develop branded effects that people can use in their films, such as games, stickers, filters, and special effects. This is a simple strategy that requires little work to market your brand. These interactive activities are a fantastic method to spread virally and gain more tiktok likes and viewership.
Branded Hashtag Competitions
Businesses can hold hashtag challenges, in which you develop a hashtag and a prize for the winner. For instance, DreamWorks organized a successful hashtag competition to promote its Netflix series. The company asked users of the TikTok app to record a video of themselves dancing to the theme song and submit it online with the hashtag #SpiritRidingFree. With over 2.6 million engagements and over 4.3 million total video views, the campaign touched over 34.4 million users.

Because Spirit Riding Free is a children's show and TikTok's user base tends to be younger, this is a beautiful example of a business realizing the benefits of conducting a campaign on TikTok instead of another social network. Its campaign had a solid demographic foundation and a platform-appropriate campaign design.
Tips for small businesses using TikTok
TikTok is an effective social media marketing tool that practically any business may use. Follow these recommendations for increased engagement while utilizing TikTok for your business.
Look at common user trends in your target audience.
This tactic can be used with any social media network, but TikTok benefits the most. The platform receives a lot of traffic related to niche areas like entertainment, dance, practical jokes, DIY, travel, and education. Use market research to determine the types of material your target audience engages with most to inform the kind of TikToks you create.
Take a more relaxed, less business-oriented tack.
TikTok primarily disapproves of polished, high-caliber material, unlike Instagram. Because of this, it has developed a reputation as an open platform where users feel free to express themselves.
Explore what is enjoyable about your company by letting engagement be your guide. To ensure that everything you develop is authentic and genuine to your brand and avoids following standard corporate norms, make sure you have a firm understanding of your business's culture, values, and identity.
Take part in challenges on TikTok.
Engaging in TikTok challenges is a simple method to boost awareness and engagement. To publish on your TikTok, research popular songs and activities and make customized versions. In addition to raising your profile, this might help you come out as more approachable and honest.
Younger generations enjoy supporting companies with which they identify. Engaging in challenges can help you establish a genuine connection with your audience, mainly if teens or young adults make up your target market. Remember to use the appropriate hashtags when posting challenge videos to enhance your chance of appearing on users' ForYou sites.
Put your location in a post.
Location may significantly influence brand recognition, particularly for small local firms. In your films, mention your location. Remember to mention it in the hashtag and caption. This will make it easier for locals to find your company. Making videos that are specific to your location can also be helpful. This will help locals relate to your product or service better.
TikTok main advantages for small businesses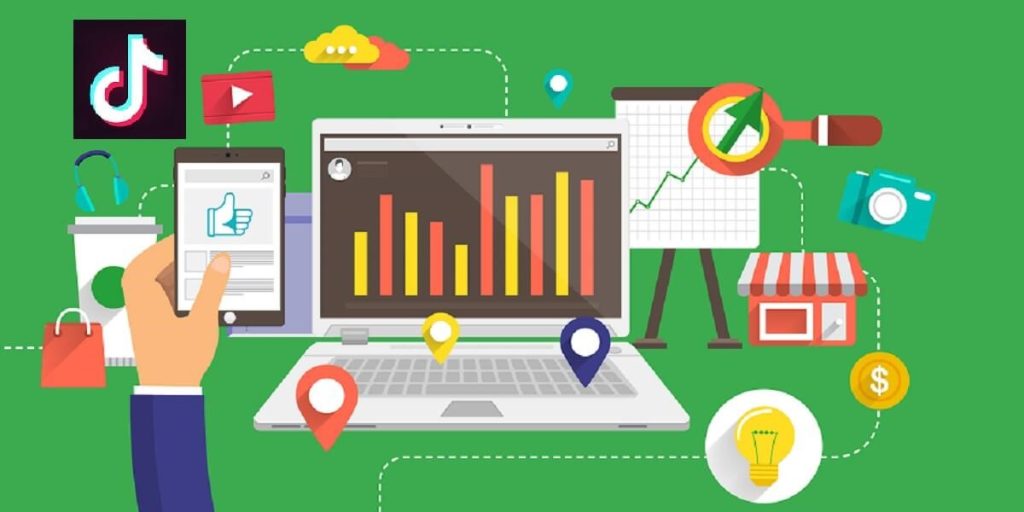 TikTok can be helpful for your company if you use it wisely. It allows you to produce engaging, diverse material that your audience will find authentic.
Consumer involvement: Users are actively engaged with TikTok content in addition to simply installing the app, which leads to a high level of engagement. The typical user uses the app for 858 minutes every month, and this amount has been rising sharply year over year. This lets you see excellent brand engagement and TikTok's unique delivery algorithms.
Possibility for creativity: Brands on TikTok flourish with wacky and amusing content. This enables you to examine many facets of your company, such as what makes you intriguing and enjoyable. TikTok offers a place where those amusing facets will be accepted (and can even make you money).
Conclusion
TikTok is not quite as crowded as Facebook, Instagram, and YouTube because it is still relatively new, especially in the business sector. Due to the lack of a developed influencer network and the fewer users vying for sponsorship and ad slots, it is significantly less expensive to promote. It can be a great medium to provide publicity for your upcoming ventures in the business. Keep posting about your product and information related to it. This way your product always appears on the ForYou page.