After a hopeful 2022 season that saw the Cleveland Guardians garner a surprising 92 wins and snatch the AL Central crown, the team seems set on maintaining their forward momentum. An integral part of this is their latest decision to draft Christian Knapczyk, an All-ACC Third Team honoree, in the fifth round of the 2023 MLB Draft. Louisville's former sports management major is touted to bring his incredible skills as a shortstop to the Guardians, which could prove to be a significant game-changer in the coming season.
The 2022 season had its ups and downs, but the team ultimately rose to the occasion, proving that a rebuild wasn't necessary to maintain their winning stride. Their offensive capacity improved markedly as well, moving up from 18th to 15th in Runs/game (4.31) within the league. However, there is still room for improvement.
The performance of shortstop Amed Rosario last season was commendable, with him establishing himself as an everyday player. However, Christian Knapczyk, rated the No. 5 shortstop in Illinois by Perfect Game right out of high school, can potentially take the Guardians' offensive power to the next level.
Knapczyk is known for his excellent hitting performance, which could serve as a much-needed boost to the Guardians' batting lineup. While some of the 2022 roster, such as Franmil Reyes, underperformed last season, there's a high hope that Knapczyk's inclusion in the lineup could increase their offensive capabilities.
The Guardians have indeed made a strategic decision by drafting Knapczyk. His exceptional skills and the team's robust performance last season make a strong case for a stellar 2023 season.
Christian Knapczyk's Performance
In 2023, Christian Knapczyk made a commendable impact on the field. He participated in 45 matches, out of which he started 44. His performance was stellar, as reflected in his .331 average, coupled with eight doubles, a triple, and a home run. Not to forget his crucial contribution of 24 RBIs. Showcasing his agility on the field, Knapczyk scored 56 runs and was a speed demon on the base paths, stealing 19 bases, which positioned him sixth in the ACC.
Knapczyk's bat consistently impacted with notable performances, such as recording multi-hit games consecutively from February 25 to March 4. His performance at Notre Dame was outstanding, with multiple hits in all three games, starting with a bang as he hit a leadoff home run on the first pitch on March 26.
After a brief absence due to missing seven games, Knapczyk made a strong comeback, hitting a pinch-hit double against Miami on April 29. He made a notable mark against Vanderbilt on May 9 by reaching the base four times and stealing three bases.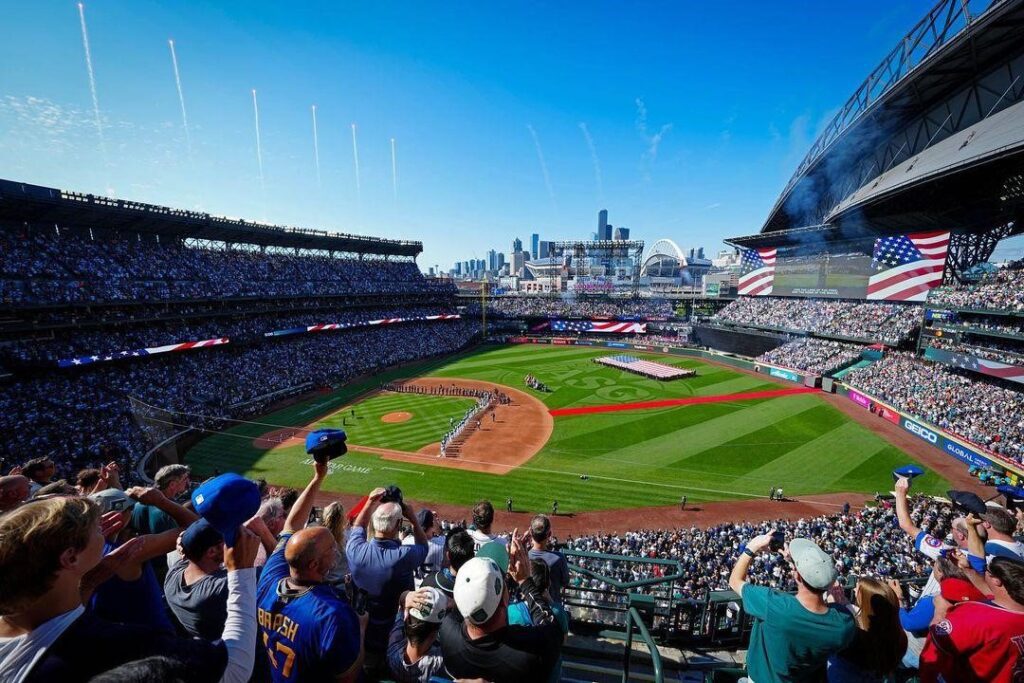 High School
Knapczyk was a prominent athlete at Joliet Catholic Academy, earning four letters in baseball and three in basketball. His skills didn't go unnoticed, as he was honored with the 2019 PBR Illinois Second Team All-State.
Prep Baseball Report held him in high regard, ranking him third in Illinois and 72nd nationally. Perfect Game also recognized his talents, ranking him as the fifth-best shortstop and 14th overall in Illinois and placing him 71st on the list of top shortstops nationwide. His performance in high school and 2023 clearly illustrates his remarkable talent and potential for growth in the sport.
Christian Knapczyk's Playing Strategy
Adding Christian Knapczyk to their roster, the Cleveland Guardians have considerably amplified their prospects for the upcoming season. This promising young player's selection has strengthened the team's potential on-field performance and substantially boosted their odds. Fans, riding high on the team's successful 2022 run, are optimistic that the Guardians will capitalize on Knapczyk's extraordinary talent.
Moreover, the rising excitement has prompte Kentucky betting sites to offer odds and betting opportunities for fans who wish to take a chance on this promising transition. This optimism is not baseless; Knapczyk, heading into the 2023 MLB Draft, was ranked as the 157th prospect by MLB.com, his skills as a superb hitter recognized as a potential boon for any professional team's lineup.
Known for his exceptional ability to make contact, Knapczyk displayed remarkable precision as he swung and missed at a mere 10 percent of the pitches he encountered as a sophomore, a statistic that dropped even lower to 6 percent when facing fastballs.
The pattern was consistent in his spring games as well. Knapczyk employs a swift left-handed stroke, efficiently utilizing the entire field, though his generally level bat path often results in a substantial amount of groundball contact. His discerning control over the strike zone allows him to draw walks and focus on reaching base, capitalizing on his notably superior speed.
While Knapczyk's stature and strategy yield limited power, evident by his tally of only three home runs in his initial two-and-a-half college seasons, it somewhat confines his offensive potential. He might transition from the shortstop position to second base in professional baseball. This move seems logical, given his average arm strength is more suited to second base and his somewhat inconsistent defensive performance at shortstop, particularly on natural grass fields, according to the MLB.com team.
MLB Draft 2023
The MLB Draft of 2023 marks a momentous occasion, as it witnessed a draft lottery for the first time to determine the order of picks. The Washington Nationals, Pittsburgh Pirates, and Oakland Athletics commenced with an equal opportunity of 16.5% to secure the prestigious No. 1 overall pick. In the end, Pittsburgh triumphed, winning the top selection, with Washington coming in second. In a surprising turn, Oakland fell significantly to the No. 6 spot.
The MLB Draft is known for its unpredictable nature, but it is generally agreed that this year's top prospects hail from the victorious team of the 2023 College World Series, LSU. The talents of pitcher Paul Skenes and outfielder Dylan Crews headline this year's draft class, which is recognized for its depth.
Each slot within the initial ten rounds is assigned a specific value in the draft's structure. Teams have a designated bonus pool to spend on these picks, and recruits may sign at, above, or below their given slot value.
For rounds 11 through 20, no slot values are pre-assigned, granting MLB teams the liberty to spend up to $150,000 to secure their selections from the latter half of the draft. The excess amount is deducted from their bonus pool if they surpass this mark.
Teams have until July 25 to sign their draftees, with the Guardians possessing a signing bonus pool of $8.7 million.
The selection of Christian Knapczyk in the fifth round of the 2023 MLB Draft signifies a promising future for the Cleveland Guardians. The team's strong performance during the 2022 season, capped by their AL Central title, sets an optimistic tone for what's to come. Knapczyk's remarkable statistics, whether from his high school days, his time at Louisville, or his impressive 2023 performance, clearly demonstrate that he's a force to be reckoned with. His style of play – strategic, speedy, and incredibly focused on making contact – can bring a new dynamic to the Guardians' offense. Although his power at bat may be somewhat limited, his outstanding on-base and speed abilities could undoubtedly offset this. The transition from shortstop to second base also fits well with the team's dynamics, giving them a versatile player to manoeuvre in the field.