Updating your kitchen with the latest gadgets is the best way to make cooking easier, fun, and friendlier. The good news is that technology continues to advance every day, and thus there is always a new or more advanced gadget to bring into the kitchen. So which modern kitchen aid should you have these days? Well, you need a bunch of them.
If you want to update your kitchen gadgets, we have rounded up some of the best new-age kitchen aids that you should consider buying. These are modern kitchen gadgets that will not only make the cooking time a breeze but will also improve cooking efficiency.
Here are the 10 best modern kitchen gadgets you should buy
Air-Fryer
We all like the taste of fried food, but the issue of health due to trans-fat and high calorie scares us. But with Air-Fryer, you can enjoy your favourite fried dish without worrying about fats. The gadget enables you to cook with a little amount of fat and still make you feel like you are eating deep-fried food. The air fryer has temperature control that allows you to set your preferred cooking temperature. In addition, it comes with double racks that will enable you to cook two dishes in one go.
Smart Microwave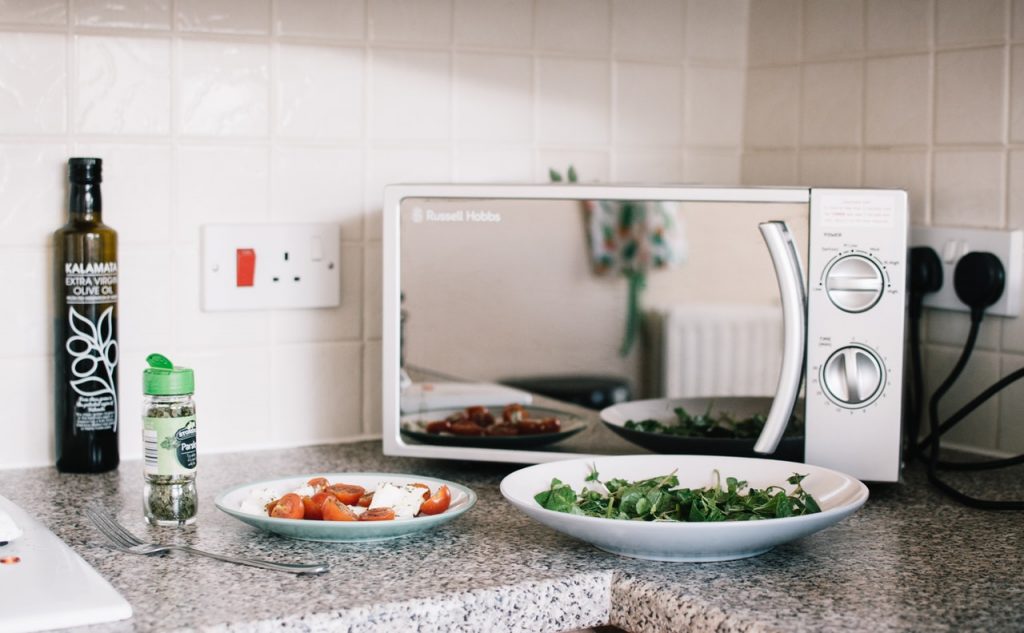 With smart kitchens becoming a reality, most of the gadgets are now coming with smart features. AmazonBasics Microwave is one of the latest smart gadgets in the market, and kitchen junkies cannot get enough of it. What makes this microwave unique is its Internet of Things features that it comes. It has a dedicated app that you install on your smartphone to control it. So, you can be watching your favourite show on TV in the sitting room while at the same monitoring your microwave from your phone.
Hiku
You and I know that shopping for food, especially vegetables, can be a stressful task. You usually find the food is finished when cooking and also forget some food when shopping in the grocery. But with Hiku device, your food management will be made easy. The device helps to keep track of food in the fridge. Every time you remove a pack from the fridge, the app will read the barcode and add it to your shopping list on the Hiku app. So, the device will automatically update the grocery shopping list. That's why it is one cool modern kitchen aids making the smart kitchen a reality.
Smart Blender
Most people don't know is that the juices and smoothies they make could be having high-calorie content. That's why monitoring the number of calories in fruits is crucial. With NutriBullet Balance Blender, you have a gadget that can calculate the number of calories that are blending in your juice. The smart blender measures ingredients and keeps the record of your nutritional factors. The gadget has an app that you need to install on your smartphone where you read the results. This is one of the new-age kitchen gadgets that you need to invest in.
Smart Slow Cooker
Smart Slow Cooker is among the new-age kitchen gadgets that have changed how we do things in the kitchen. With this smart slow cooker, your cooking experience will never be the same again. The gadget is designed to take care of cooking for you, even when you are at work. Among the best options is the Crock WeMo-Enabled Smart Slow Cooker. As the name suggests, this pot works with the WeMo app, which you have to install on your smartphone. So, it is one of the Internet of Things kitchen gadgets as you can control it from your phone as long as you are connected to the internet. It's one of the must-have modern kitchen gadgets to buy.
Vegetable Slicer
Cutting vegetables is one of the activities that most of us find tiring. It does not only consume time but can also cause injuries with the knife and requires a lot of skills. But has new vegetable slicers as the Spiralizer 5-Blade Vegetable Slicer is making work in the kitchen easier. The slicer does not only cut vegetables but also in spirals. So, your vegetables will look more like noodles. This is one of the modern kitchen aids that you need to invest in.
Smart Ingredient Weighing Machine
One of the key things that stress most people in the kitchen is getting the right amount of ingredients. In fact, most people get it wrong most of the time. Imagine having a gadget in the kitchen that can help you get ingredients' weight correct? Well, that is what PantryChic offers. It is an alternative to the traditional scale that features three BPA-free canisters, which are also dishwasher-safe. It is one of the new-age kitchen gadgets that you need to have in your kitchen.
Rice Cooker
Rice is one of the most consumed foods in the world due to its ease of cooking. But we all know that cooking rice requires some skills. You need to get the right amount of water, controlled temperature, and so on. Some of the modern kitchen aid gadgets that you need to invest in are the Rice Cookers. The gadget makes cooking rice very easy in that you can control temperature and have the right amount of water to prevent the rice from burning. The gadget also cooks rice very fast.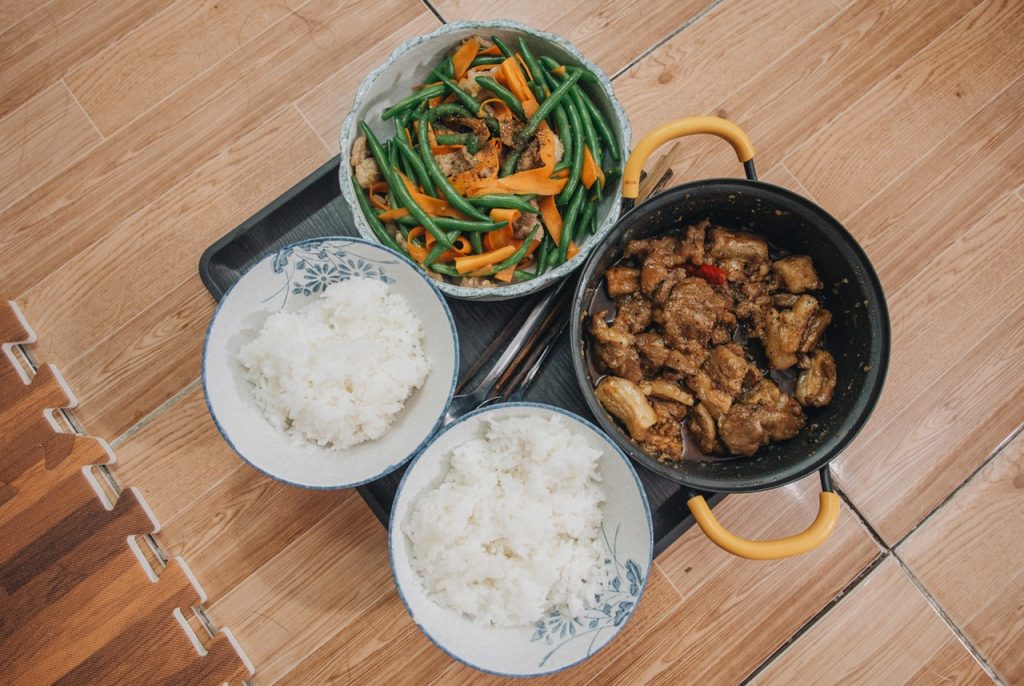 Electric Mixer
If you love baking, then you need to have the dough mixing automated. An electric mixer is a gadget that can mix anything from the dough, eggs, and any others that should be mixed. Your work is to out the content in the bowl, set the time for mixing, and the electric mixer will do the rest. It's one of the cool modern kitchen gadgets to invest in.
Multiple Sided Stainless Steel Grater
If you want to grate your cheese or vegetables such as carrot quick, then you need to buy a multiple-sided stainless steel grater. These are graters that will make your work in the kitchen easy and first. You can find even a six-sided grater.
These are some of the best modern kitchen aids that you need to invest in. With most of them coming with smart features, they will make your cooking time in the kitchen a breeze.