Does someone you know work too hard? If you're trying to think of the perfect gift for the workaholic in your life, look no further! Here are 8 gifts that they'll love, and that will help them to find a balance between their professional and personal lives.
8 Gifts for the Workaholic in Your Life
A Desk Plant
A desk plant is a great way to bring some life into a workspace. It helps with air purification and creates a relaxing atmosphere, all while looking great! Plus, it's a low-maintenance gift that requires minimal effort on behalf of the recipient.
Noise-Canceling Headphones
Spending all day in an office can be overwhelming if there's too much noise. Noise-canceling headphones are a great way to drown out distractions and create an oasis of calm at work. This is especially helpful when dealing with difficult clients or deadlines.
An Ergonomic Chair
Sitting in an uncomfortable chair all day can wreak havoc on your back and neck muscles. Getting an ergonomic chair is a thoughtful way to ensure your workaholic has the best possible set up when they're working long hours at their desk.
A Monthly Subscription Box
When someone works too much, it can be hard to find time for themselves. Treat them to something special each month with a subscription box filled with unique items tailored just for them! From snacks to books and beyond, these boxes provide fun surprises every month without any hassle or extra work required on their part—it's truly the gift that keeps on giving!
A Coffee Maker
For those who rely heavily on coffee (or tea!) throughout the day, having their own coffee maker at home or in the office can save time and energy throughout the day as well as encourage them to take regular breaks from their work tasks (which is important!). There are many different types of coffee makers available now so you can pick one based on your giftee's preferences!
A Smart Watch
Smartwatches are great tools for staying connected while keeping track of important tasks throughout the day without having to constantly check emails or messages on their phone/computer/tablet devices – this also encourages them to take regular breaks from technology which is important for mental health & wellbeing! Plus, most smartwatches come equipped with features like calorie counters & sleep tracking capabilities so they can better understand how their lifestyle affects their overall health & well-being – it's truly a win-win situation here!
A Blue Light Glasses
Blue light glasses are a great way to reduce eye strain and headaches from staring at screens all day. Not only do they help protect the eyes from digital blue light, but they also look fashionable! A great gift for someone who spends a lot of time at their desk or in front of screens. The blue light glasses also has many different styles to fit your giftee's personality, such as the gold framed glasses.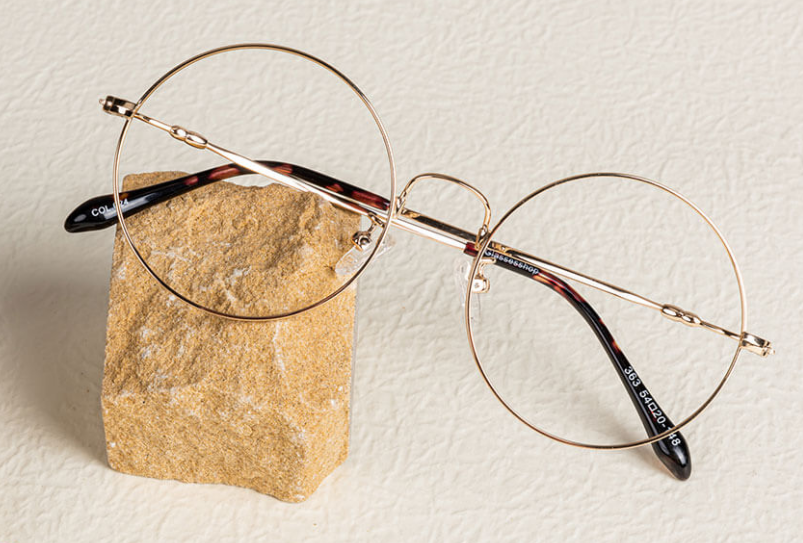 A Self-Care Gift Basket
Everyone needs some self-care every once in a while – put together an assortment of items like lotions, bath bombs, candles & other goodies that will help them relax after long hours spent working hard! This gesture shows how much you care about making sure they don't forget about taking care of themselves amidst all their hustle & bustle – it's always appreciated by workaholics!
Conclusion
Whether you're looking for something practical or something indulgent, there are plenty of gifts out there that are perfect for the workaholic in your life—all you have to do is decide which one best suits them! With these 8 thoughtful gifts, not only will your friend or family member feel appreciated but also encouraged to step away from the office every once in a while and make time for themselves too—which we could all use now more than ever before!