Eric Bieniemy is a highly accomplished and revered figure in the world of football. As the offensive coordinator for the Kansas City Chiefs, he has played a pivotal role in shaping the team's explosive offense.
Introduction
In the world of football, there are certain individuals whose contributions transcend the field, leaving an indelible mark on the sport. One such person is Eric Bieniemy, the esteemed offensive coordinator of the Kansas City Chiefs. With his tactical brilliance, exceptional leadership, and unwavering dedication, Bieniemy has played a pivotal role in the Chiefs' success in recent years. In this article, we will delve into the life, accomplishments, and coaching philosophy of Eric Bieniemy, exploring how he has shaped the Chiefs into an offensive powerhouse.
Early Life and Playing Career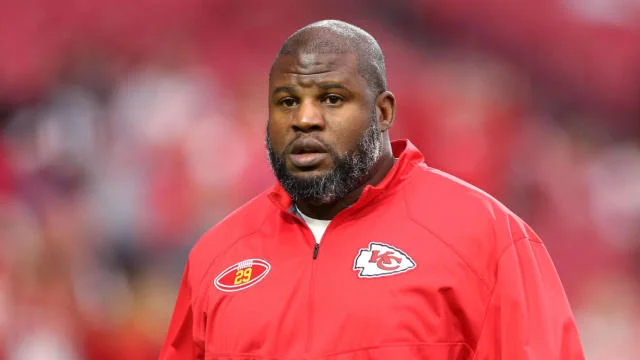 Eric Bieniemy was born on August 15, 1969, in New Orleans, Louisiana. He grew up in a football-loving family, with his father serving as a high school football coach. Bieniemy's passion for the sport ignited at a young age, and he excelled as a running back in high school and college. He played collegiate football at the University of Colorado, where he set numerous records and became one of the most decorated players in the program's history.
Transitioning to Coaching
Following a successful college career, Eric Bieniemy embarked on a new journey as a football coach. His deep understanding of the game, combined with his exceptional leadership skills, made him a natural fit for the coaching realm. He began his coaching career at his alma mater, the University of Colorado, where he worked as a running backs coach and later as an offensive coordinator.
Rising Through the Ranks
Bieniemy's coaching prowess didn't go unnoticed, and he soon caught the attention of NFL teams. In 2006, he joined the Minnesota Vikings as their running backs coach, where he played a vital role in the development of star running back Adrian Peterson. Bieniemy's ability to extract the best from his players and his innovative offensive strategies quickly garnered recognition across the league.
Bieniemy's Coaching Style and Philosophy
Eric Bieniemy's coaching style can be described as passionate, detail-oriented, and player-centric. He firmly believes in building strong relationships with his players, earning their trust, and empowering them to reach their full potential. Bieniemy places a strong emphasis on teamwork, discipline, and a relentless pursuit of excellence. His offensive philosophy revolves around creativity, adaptability, and exploiting the strengths of his players.
Impact on the Kansas City Chiefs
In 2013, Eric Bieniemy joined the Kansas City Chiefs as their running backs coach, marking the beginning of a highly successful tenure with the organization. Under his guidance, the Chiefs' running game flourished, and the team's offense became increasingly dynamic. Bieniemy's keen eye for talent and his ability to design innovative plays contributed significantly to the Chiefs' offensive success.
Developing a Dynamic Offense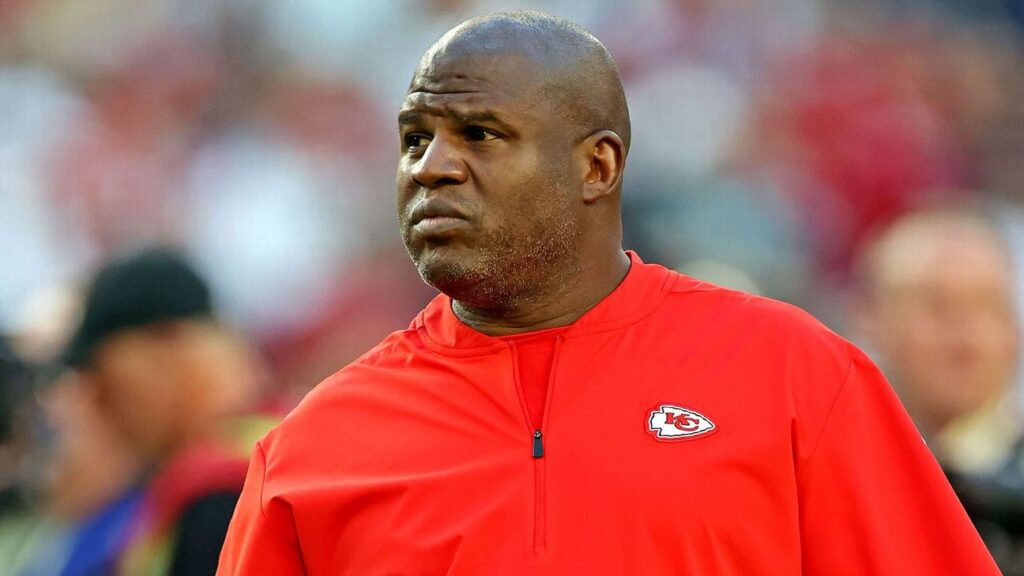 One of Eric Bieniemy's greatest strengths is his knack for designing explosive offensive schemes. He orchestrates an offense that is known for its creativity, versatility, and ability to keep opponents guessing. The Chiefs' offense, under Bieniemy's guidance, seamlessly combines a potent passing attack with a formidable ground game, creating a multifaceted threat that keeps defenses on their toes.
Working with Patrick Mahomes
A notable aspect of Eric Bieniemy's coaching career is his instrumental role in developing quarterback Patrick Mahomes into one of the most electrifying players in the NFL. Bieniemy's mentorship, coupled with Mahomes' exceptional talent, has resulted in a dynamic partnership that has propelled the Chiefs to new heights. The trust and synergy between Bieniemy and Mahomes have been critical in the team's offensive dominance.
Bieniemy's Influence on Player Development
Eric Bieniemy's impact extends beyond X's and O's. He is renowned for his ability to connect with players on a personal level and instill in them a sense of belief and determination. Bieniemy's commitment to player development and his unwavering support have played a significant role in the growth and success of numerous players under his guidance.
Recognitions and Accolades
Due to his exceptional coaching abilities, Eric Bieniemy has garnered widespread recognition and respect within the football community. He has received several accolades, including being named a Pro Football Writers of America (PFWA) Assistant Coach of the Year and a Sporting News Coordinator of the Year. These honors are a testament to his outstanding contributions to the game.
Offseason Rumors and Potential Head Coaching Opportunities
Given his remarkable track record, it comes as no surprise that Eric Bieniemy's name often surfaces during the NFL offseason as a top candidate for head coaching positions. Many teams recognize his leadership skills, football acumen, and the positive impact he has had on the Chiefs' organization. While Bieniemy has yet to secure a head coaching role, his time will undoubtedly come, and he will make a significant impact in that role.
Handling Adversity and Leadership Skills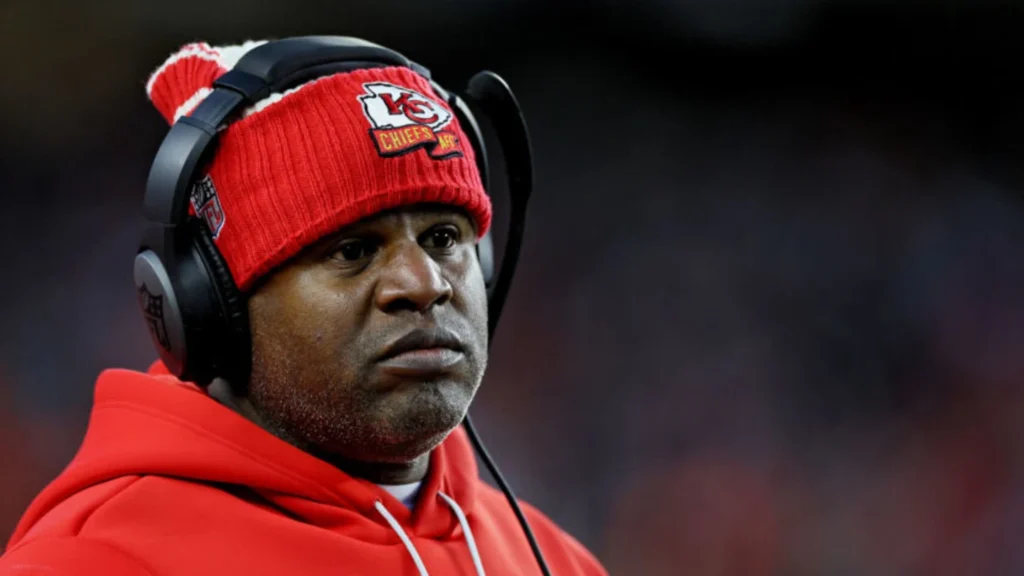 Throughout his career, Eric Bieniemy has faced various challenges and obstacles, both on and off the field. His ability to navigate through adversity with resilience and composure has further solidified his reputation as an exceptional leader. Bieniemy's unwavering belief in his coaching philosophy, coupled with his strong leadership skills, has earned him the admiration and respect of his peers and players alike.
The Future of Eric Bieniemy
As Eric Bieniemy continues to leave an indelible mark on the Kansas City Chiefs, the question arises: What lies ahead for this coaching prodigy? While the allure of a head coaching position is undoubtedly enticing, Bieniemy remains focused on his current role with the Chiefs. With each passing season, his stock as a coaching genius rises, making it only a matter of time before he takes the helm of an NFL franchise.
Conclusion
Eric Bieniemy's journey from a standout college player to one of the most revered offensive coordinators in the NFL is a testament to his unwavering dedication, exceptional coaching abilities, and relentless pursuit of excellence. His impact on the Kansas City Chiefs cannot be overstated, as he has played a pivotal role in transforming the team into an offensive juggernaut. With his innovative strategies, leadership skills, and ability to connect with players, Eric Bieniemy continues to shape the future of football.
FAQs
1. Has Eric Bieniemy ever played in the NFL?
No, Eric Bieniemy had a successful college playing career but did not play in the NFL.
2. How long has Eric Bieniemy been with the Kansas City Chiefs?
Eric Bieniemy joined the Kansas City Chiefs as their running backs coach in 2013 and has since become their esteemed offensive coordinator.
3. Does Eric Bieniemy have any head coaching experience?
As of now, Eric Bieniemy has not held a head coaching position in the NFL, although he has been a highly sought-after candidate for several openings.
4. What are Eric Bieniemy's coaching strengths?
Eric Bieniemy's coaching strengths include his ability to develop dynamic offenses, mentor quarterbacks, and connect with players on a personal level.
5. Is Eric Bieniemy likely to become a head coach in the future?
Given his exceptional coaching abilities and track record, it is highly likely that Eric Bieniemy will become a head coach in the NFL in the near future.