What's the size of your kitchen? Large or small. If it falls in the latter group, you have no reason to worry. You can still make it look bigger, super-efficient, and organised at a minimal budget. All you need are a genius decorating ideas that can transform your small space and make it more functional and beautiful.
The good news is that there are many clever ways you can make your small kitchen spacious without breaking a bank. In this guide, we are providing you with some of the genius and affordable small kitchen decorating ideas. Here are 10 smart and affordable small kitchen décor ideas you can try:
1. Maximise Cabinet Space
Cabinets are a crucial part of a kitchen regardless of the size. They help you store things, including utensils, food, cookery and so on. But apart from storing things inside the cabinets, you can make your small kitchen look more organised by using the space between the cabinet and ceiling. For things that you don't use frequently, you can store them in this space. Try winker baskets on top of the cabinets to make it look tidier and more appealing.
2. Keep It Classy & Functional
You can create an illusion of a larger kitchen space by keeping it classy. There are several ways that you can achieve this. First, you can install classic plumbing accessories that will steal the visitors' attention from the small space. You can get classic stainless steel kitchen sinks and faucets to give the kitchen a classy look. And at the same time keep it functional by having undersink water filters for example. Quality statement lights can also add to the classy look of your kitchen.
3. Declutter the Space
Have you ever thought why your kitchen looks small when you have a thing all over the place? Well, it is because clutter takes up space. So, one of the cheapest small kitchen decorating ideas decluttering the room. There many things in the kitchen that you probably don't really need. You need to toss these are things to get the kitchen organised. So, go through the cabinet, drawers and toss anything you haven't used for a while. The trick is to pare down kitchen stuff to a bare minimum. This will cost you nothing apart from your time.
4. Lighten Up The Room
Dark spaces feel smaller. So, if your kitchen is small and dark, then it will look even smaller. What you need is to brighten up your walls, ceiling, and the entire space to make to create a big room illusion like these stylish and spacious apartments for rent in Glendale, CA! There are several affordable ways that you can brighten your space. All white palette would be ideal for lighting up small kitchens. Paint the walls and the ceiling white. You can also have a white or bright floor. LED Under-cabinet lighting is another way you can illuminate the room.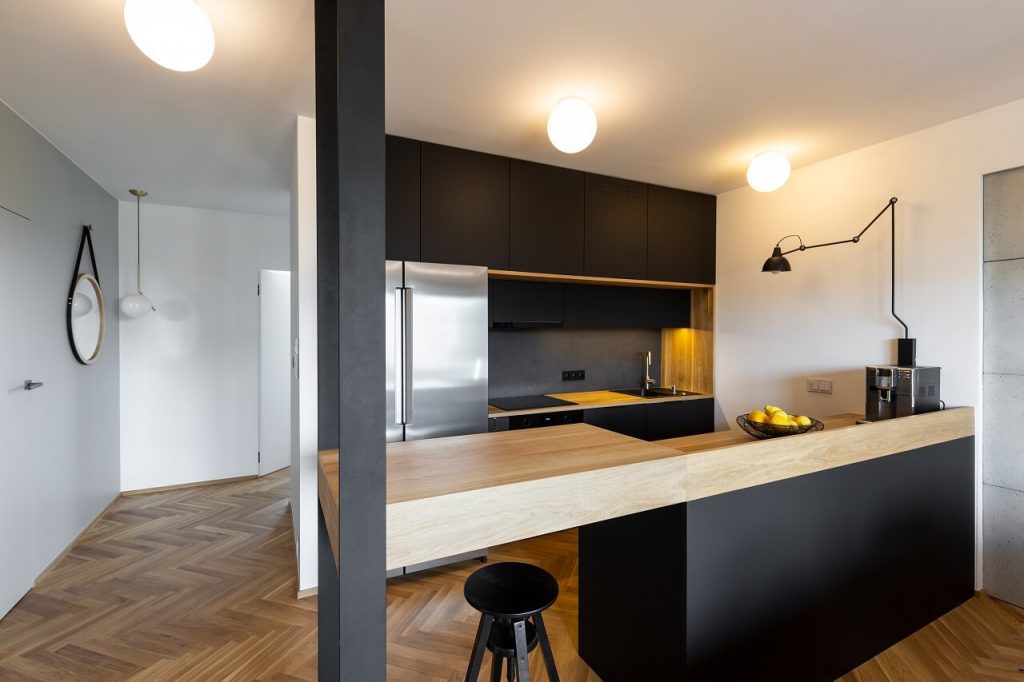 5. Add a Mirrored Backlash
Mirrored backlash décor idea is increasingly becoming popular with a small apartment. It works by creating an illusion of a spacious room. You can create the same illusion by introducing mirrors for your kitchen walls. Have them strategically placed in the kitchen where they can have the biggest impact. The trick is to have one large mirror(s). You can have the mirror cut in a unique design to enhance room aesthetics.
6. Use Horizontal and Vertical Lines
The use lines to create an illusion of a spacious room is widely gaining popularity in interior décor. The technique works by drawing the eyes along the lines hence making narrow spaces appear roomier. You can start with cabinets to create this illusion. Have both horizontal and vertical lines drawn or cut on the cabinet. For the walls that don't have cabinets, you can have the lines drawn using a contrasting hue. It's a clever small kitchen decorating idea that will cost you very little.
7. Bring In Plant
Plants are some of the must-have tips when it comes to interior decoration. They work for every room, including a small kitchen. Plants provide a natural and happier feel, which brightens up the room. However, they work well when combined with other décor ideas such as mirrored backlash. Mirrors will multiply plant images making space appear roomier. For perfect interior décor, pick a nice indoor plant.
8. Reorganise the Room
The arrangement of your kitchen is a crucial factor when it comes to interior design. You need an arrangement that saves spaces as well as opens up the room. For example, you will have your kitchen appear even smaller if you have many things at the centre of the room. The trick is to have most of your things, including prep tables along the wall. This will leave a larger space around the centre, hence making space look larger.
9. Think of Space-Savvy Storage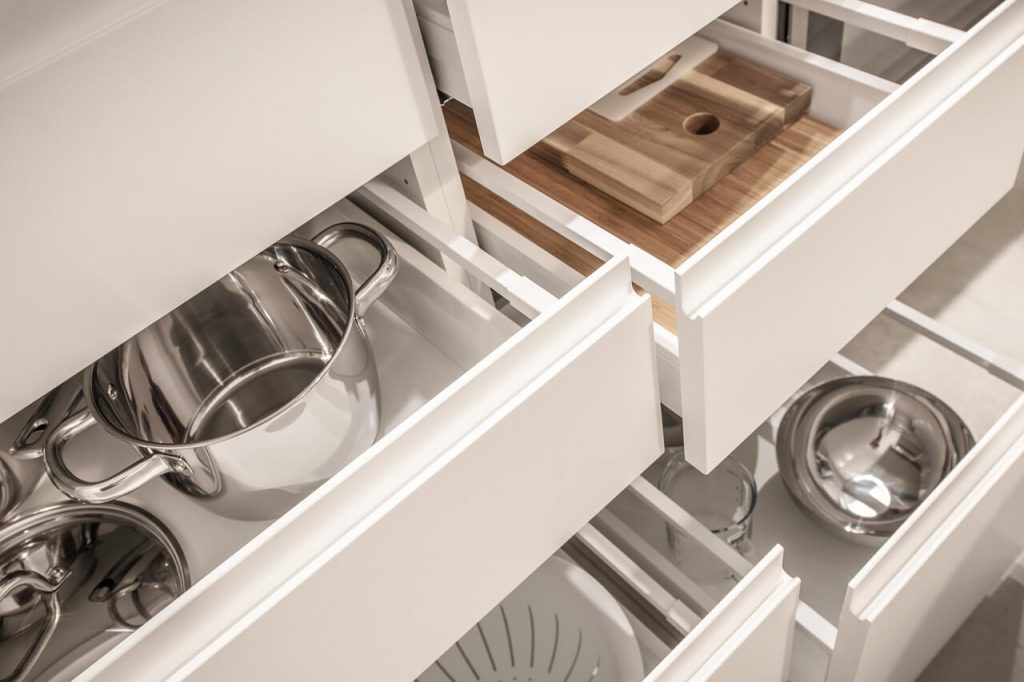 The shortage of storage will make your small kitchen look even smaller. If you can't declutter the rooms, consider incorporating space-savvy storage ideas. Corner drawers are clever space-saving ideas that can help you maximise a small kitchen. Pull out vertical pantries are also some of the best ideas for a small kitchen. Space-savvy storage ideas will help to free up space to create an illusion of a bigger room.
10. Think Minimalist
Last but not least is thinking minimalism. There are many affordable minimalist ideas for small kitchens you can select from. One of them is creating large windows to allow plenty of natural light into the room. Natural light creates an illusion of a spacious room by making the exterior as part of the room. You can also invest in quality appliances to create several focal points around the room. A Minimalist colour palette is also highly recommended for a minimalist kitchen.
If you were wondering how to design your small kitchen and make it appear roomier, try these decorating ideas. They will not only work magic but will also cost you very little or nothing for some. Most of these ideas are DIY, and thus you don't need to hire an interior designer.